Promemoria primo messaggio :
Sui server
Sulake
sono stati inseriti nuovi
codici
inerenti a nuovi
Affari Stanza
,
Rari
e altre novità su Habbo riguardanti la campagna di
Pasqua 2018
. Andiamo a vederli:
Programma
Campagna Giardino di Pasqua 2018:
habbolifeforum.com/t50218-
NUOVO: Furni Giardino di Pasqua (Easter Garden Furni)
 Abbiamo lavorato duro per preparare una
linea di Furni nuova - Giardino di Pasqua
. È appena uscita, scappa a dare uno sguardo!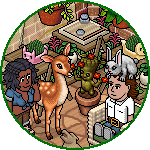 Codice:
landing.view.easter18new.header=NEW: Easter Garden Furni!
landing.view.easter18new.body=We've been hard at work preparing a brand new furni line - Easter Garden. It's just been released, go and have a look!
RITORNANO i Furni di Pasqua Classici (Classic Easter Furni)
 È arrivato il momento, Habbo! Tutti i i tuoi
Furni di Pasqua preferiti
sono adesso in Negozio. Ottienili finché puoi.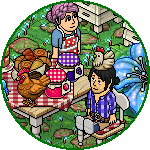 Codice:
landing.view.easter18old.header=BACK: Classic Easter Furni!
landing.view.easter18old.body=It's that time of year, Habbos. All your Easter favourites have landed in the Catalogue. Pick them up while you can!
NUOVI Indumenti (NEW Clothing)
 I nostri designer han creato per te una selezione di
nuovi Indumenti
per te! Li collezionerai tutti?
Codice:
landing.view.easter18clothing.header=NEW Clothing!
landing.view.easter18clothing.body=Our designers have crafted a selection of new clothing for you all! Will you collect them all?
Affare Stanza Giardino di Pasqua (Easter Garden Bundle)
 Doppia dimensione, doppio valore! Costruito esclusivamente con nuovi
Furni Giardino di Pasqua
. Include
15 pacchi di Semi di Rosa
esclusivi.
Codice:
landing.view.easter18garden.header=Easter Garden Bundle
landing.view.easter18garden.body=Double the size, double the value! Built exclusively with the new Easter Garden furni. Included are 15 exclusive Rose Seed packs.
badge_name_EGA01=Easter Garden Bundle
Affare Stanza Casa sull'Albero di Pasqua (Easter Treehouse Bundle)
 Ottieni come
piccolo rifugio
per pasqua questa casa sull'albero! Include
15 pacchi di Semi di Tulipano
esclusivi. Costruito da Frission (.COM)
Codice:
landing.view.easter18tree.header=Easter Treehouse Bundle
landing.view.easter18tree.body=Pick up your own little Easter treehouse hideaway this year! Included are 15 exclusive Tulip Seed packs. Built by Frission (.COM)
badge_name_EGA02=Easter Treehouse Bundle
Affare Stanza Foresta Incantata (Enchanted Forest Bundle)
 Pieno zeppo d Furni di Pasqua
Classici
, la
Foresta Incantata
è davvero un affare. Include
15 pacchi di Semi di Lupini
esclusivi.
Codice:
landing.view.easter18forest.header=Enchanted Forest Bundle
landing.view.easter18forest.body=Stuffed FULL of classic Easter furni, the Enchanted Forest bundle is a real steal of a deal. Included are 15 exclusive Lupin Seed packs.
badge_name_EGA03=Enchanted Forest Bundle
Affare Stanza Stia di Polli (Chicken Coop Bundle)
 Questo Affare Stanza include dei
PULCINI
! Da loro da mangiare e prenderti cura di loro. Include inoltre
15 pacchetti di Semi di Bucaneve
esclusivi.
Codice:
landing.view.easter18coop.header=Chicken Coop Bundle
landing.view.easter18coop.body=This bundle contains CHICKENS! Feed them, raise them, or fry them. Also comes with 15 exclusive Snowdrop Seed packs.
badge_name_EGA04=Chicken Coop Bundle
Fontana Banzai RARA! (Bonzai Fountain)
 Il pezzo forte perfetto di ogni giardino da interni o esterni, questa
Fontana
è imprescindibile per ogni collezionista. Emana tranquillità.
Codice:
landing.view.easter18bonzai.header=RARE Bonzai Fountain!
landing.view.easter18bonzai.body=The perfect centrepiece for any indoor OR outdoor garden, this fountain is a must have for any aspiring collector. Emanates tranquility.
badge_name_EGA08=RARE Bonzai Fountain
Coniglietto Gigante RARO! (Mammoth Bunny)
 Woooow.... un
coniglietto
della grandezza di una macchina. Chi potrebbe resistere? È adorabile! Disponibile solamente per un periodo limitato di tempo.
Codice:
landing.view.easter18mammoth.header=RARE Mammoth Bunny!
landing.view.easter18mammoth.body=Awwww... a bunny the size of a car. Who could resist? She's ADORABLE! Available for a limited time only!
badge_name_EGA05=RARE Mammoth Bunny
Maschera Coniglietto RARA (Bunny Mask)
 Disponibile solamente per un periodo limitato di tempo, questa
Maschera
è l'accessorio perfetto da indossare in Hotel a Pasqua!
Codice:
landing.view.easter18mask.header=RARE Bunny Mask!
landing.view.easter18mask.body=Only available for a short time, this mask is the PERFECT accessory to wear around the Hotel this Easter.
badge_name_EGA06=RARE Bunny Mask
Berretto Conigllietto RARO (Bunny Hat)
 Mantieni calda la tua testa con questo grazioso
berretto coniglietto
! Ottinieni uno finché puoi perché non saranno in Negozio per molto tempo!
Codice:
landing.view.easter18hat.header=RARE Bunny Hat!
landing.view.easter18hat.body=Keep your head warm with this cute little bunny hat! Get one while you can: they're not in the Catalogue for long!
badge_name_EGA07=RARE Bunny Hat
Uovo Habberge Farfalla LTD (Butterfly Habberge Egg LTD)
 Questo magnifico
Uovo Habberge
è disponibile in quantità DAVVERO limitate. Sarai uno dei fortunati possessori?
Codice:
landing.view.easter18habberge.header=OUT NOW: Butterfly Habberge Egg LTD!
landing.view.easter18habberge.body=This magnificient Habberge Egg is available in extremely limited numbers. Will YOU be one of the owners?
badge_name_EGA09=Butterfly Habberge Egg LTD
Prendi un Coniglietto!
 Quale razza di
Coniglietto
hai sempre desiderato? Pensaci su... e ora corri in Negozio, sono tutte lì!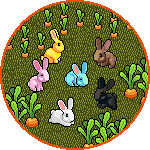 Codice:
landing.view.easter18bunny.header=Pick up a Bunny Pet!
landing.view.easter18bunny.body=Which bunny breed have you always wanted? Hold that thought. Now visit the Catalogue - they're ALL there!
Pulcini e Piccioni disponibili!
 Questa Pasqua ti portiamo i migliori esserini con ali esistenti.
Pulcino
?
Piccione
? Piccione o pulcino? Perché non entrambi?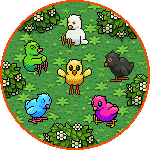 Codice:
landing.view.easter18chick.header=Chick and Pigeons Available!
landing.view.easter18chick.body=This Easter, we bring you avian cuteness on demand. Chick, or pigeon? Pigeon... or chick? Why not both?
Gnomi e Obbah Wobbah Disponibili adesso!
 È il momento perfetto per ottenere
Gnomi e Obbah Wobbah
. Non perderteli!
Codice:
landing.view.easter18gnome.header=Gnome + Obbah Wobbahs Now Available!
landing.view.easter18gnome.body=It's that time of year! Now is your chance to pick up both Gnomes AND Obbah Wobbahs. Don't miss out!
Lepracauni e Mucche disponibili!
 Meschini e piccoli piantagrane
irlandesi
e gentili e adorabili
Mucche
... due Cuccioli che non vorresti mai perderti. Ottieni i tuoi oggi!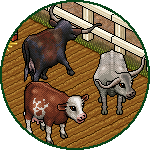 Codice:
landing.view.easter18lepre.header=Leprechaun and Cow Pets available!
landing.view.easter18lepre.body=Mischevious little Irish trouble makers and lovely gentle Cows... two pets you don't want to miss out on. Get yours today!
Traguardi Orticoltore










1-80 Piantagioni di Fiori (Flower Patch grown)
Codice:
badge_name_ACH_AdvancedHorticulturist1=1 Flower Patch grown
badge_name_ACH_AdvancedHorticulturist2=5 Flower Patches grown
badge_name_ACH_AdvancedHorticulturist3=10 Flower Patches grown
badge_name_ACH_AdvancedHorticulturist4=20 Flower Patches grown
badge_name_ACH_AdvancedHorticulturist5=30 Flower Patches grown
badge_name_ACH_AdvancedHorticulturist6=40 Flower Patches grown
badge_name_ACH_AdvancedHorticulturist7=50 Flower Patches grown
badge_name_ACH_AdvancedHorticulturist8=60 Flower Patches grown
badge_name_ACH_AdvancedHorticulturist9=70 Flower Patches grown
badge_name_ACH_AdvancedHorticulturist10=80 Flower Patches grown
Giochi Giardino di Pasqua! (Easter Garden Games)
Nei
Giochi
di questo mese dovrai dimostrare di avere il pollice verde e
combattere contro chi inquina
il nostro mondo pixellato. Se riesci a farlo, libererai un sacco di specie di animali!

Vincitore Giardino di Pasqua (Easter Garden Giveaway Winner)






Al riscatto della Pasqua - Mucche / Coniglietti / Pulcini / Piccioni / Obbah wobbah / Gnomi & Leprecauni (Easter Rescue - Cows / Bunnys / Chicks / Pigeons /  Obbah wobbahs / Gnomes & Leprechauns)










Uovo di Pasqua 2018 (1/10) - (10/10)
Codice:
landing.view.easter18game.header=Easter Garden Games!
landing.view.easter18game.body=In this month's games, you need to show off your green credentials and take action against pixel polluters. Do this and set different species of animal free!
landing.view.easter18game.button=Go to the Navigator!
Sfida della Community: Salva i Cuccioli di Pasqua! (Easter Community Challenge: Save the Easter pets)
Oh, oh! Tutti i
Cuccioli di Pasqua
si son trasformati in blocchi di pixel! Abbiamo bisogno di te per sistemarli! Ogni volta che partecipi a uno dei Giochi di Pasqua, il Giardino diventa un poco più
eco-friendly
. Quanti più Cuccioli sono liberati, tanto più si alzerà il
Termometro
. Se la Sfida è completata, tutti coloro che avranno dato il loro contributo riceveranno un Distintivo extra!
Codice:
landing.view.community.headline.easter2018=Community Challenge
landing.view.community.caption.easter2018=Save the Easter pets!
landing.view.community.info.easter2018=Uh-oh! All of the Easter pets have turned into blocks of pixels! We need your help to correct this. Each time you play one of our Easter games, the Habbo Easter garden becomes slightly more eco-friendly. As a reward for this, the animals will return. The more animals are set free, the higher the meter goes. If the challenge is completed, everyone who has contributed will receive an extra badge!
landing.view.community.meter.easter2018=%totalAmount% pets saved
badge_name_EGA27=For saving the Easter pets in 2018
Caccia all'Uovo di Pasqua Magico (The Magic Easter Egg Hunt)
Viaggia verso il
mondo perduto di Pasqua
e intraprendi una caccia all'uovo di proporzioni TREMENDE! Non dimenticare il tuo cappotto..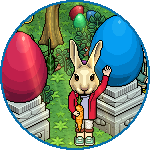 Caccia Uovo di Pasqua 2018 (Easter Egg Hunt 2018)
Codice:
landing.view.easter18egghunt.header=The Magic Easter Egg Hunt!
landing.view.easter18egghunt.body=Travel to the lost Easter world and embark on an egg hunt of TREMENDOUS proportions! Just don't forget your coat...
landing.view.easter18egghunt.button=Go to the Navigator!
Inseriti i
Look di Pasqua 2018
in Catalogo:
habbolifeforum.com/t50273-
Tutte le
immagini
a tema Easter Garden:
habbolifeforum.com/t49984-
Inseriti in catalogo su Habbo i
furni Giardino di Pasqua
:
habbolifeforum.com/t50267-
Ritorno dei
furni classici
di Pasqua in catalogo:
habbolifeforum.com/t50212-
Raccolta
testi giochi
Giardino di Pasqua su Habbo:
habbolifeforum.com/t50124-
Traguardo
Piantagioni di Fiori
:
habbolifeforum.com/t50011-
Furni
a tema Habbo "Giardinaggio":
habbolifeforum.com/t49979-
Look
Capelli retrò, Maschera da coniglio, Shades e altro:
habbolifeforum.com/t49728-
Look
Treccia
Boho &
Cappello
Floppy:
habbolifeforum.com/t49790-
Cosa ne pensi? Commenta qui sotto!
#Marzo2018
#Pasqua2018