Top 10 della Settimana
29 Messaggi - 24%
23 Messaggi - 19%
11 Messaggi - 9%
10 Messaggi - 8%
9 Messaggi - 7%
9 Messaggi - 7%
9 Messaggi - 7%
8 Messaggi - 7%
7 Messaggi - 6%
7 Messaggi - 6%
Link Partners
» Link Partners
Sui
Server Sulake
sono stati caricati dei
nuovi codici  
legati a diversi rari, novità e affari stanza per la campagna di
Natale 2017
a tema
Victorian Christmas
. Eccoli:
NUOVO: Furni di Natale Vittoriani!
La nostra nuova brillante linea di Furni è qui, Habbo! La tanto attesa
linea natalizia Vittoriana
è adesso in Negozio - vai a dare uno sguardo!
Codice:

landing.view.xmas17furni.header=NEW: Victorian Christmas furni!
landing.view.xmas17furni.body=Our shiny new furni line is here, Habbos. The long-awaited Victorian Christmas line is now in the Catalogue - go and check it out!
Furni Anno Nuovo CLASSICI
 Per festeggiare la
fine del 2017
, abbiamo riaggiunto in Negozio una serie di
Furni Anno Nuovo classici
in Negozio. Goditeli!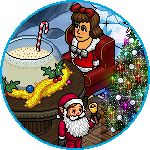 Codice:

landing.view.ny17old.header=CLASSIC New Years Furni!
landing.view.ny17old.body=To celebrate the end of 2017, we've put a stack of classic Habbo New Years furni back in the Catalogue. Enjoy!
Apri il tuo Calendario dell'Avvento!
 Tra l'1 e il 25 dicembre, ogni giorno riceverai un
regalo gratuito
dal tuo
Calendario dell'Avvento
. Apri il tuo ora! (include nuovi Furni esclusivi)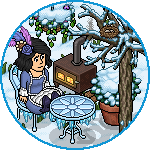 Codice:

landing.view.xmas17advent.header=Open Your Advent Calendar!
landing.view.xmas17advent.body=Between the 1st and 25th of December, every day you will receive a free gift from your Advent Calendar. Open yours now! (EXCLUSIVE new furni included)
Crea Indumenti Vittoriani
 Usa la
Macchina da cucire del sarto
per creare diversi capi di abbigliamento vittoriano! (Il
crafting
è l'unico modo per poter ottenere l'indumento)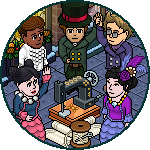 Creati 2/4/6/8/10/12/14/16/18/20 indumenti.
Codice:

landing.view.xmas17crafting.header=Craft Victorian Clothing
landing.view.xmas17crafting.body=Use the Tailor's Sewing Machine to craft different items of victorian clothing! (Crafting is the only way to obtain the clothing)
crafting.title=Macchina da cucire del Sarto
crafting.info.start=Benventuo alla tua Macchina da cucire! Seleziona disegni esistenti per creare a sinistra. Puoi creare indumenti usando solamente la tua Macchina da cucire.
crafting.status.success=Complimenti! Hai creato %product%.
Gioca per ottenere Distintivi di Natale
Questo mese aiuta a preparare le
strade vittoriane di Londra
per Natale! 25 giorni di avvento,
25 Giochi
... e 25 Distintivi da collezionare!
























1/2/3/4/5/6/7/8/9/10/11/12/13/14/15/16/17/18/19/20/21/22/23/24/25  Dicembre, xmas vittoriano











Distintivo Segreto 1/2/3/4/5/6/7/8/9/10/11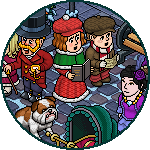 Codice:

landing.view.xmas17games.header=Play to earn Christmas badges!
landing.view.xmas17games.body=Help prepare the streets of victorian London for Christmas this month! 25 days of advent, 25 games... and 25 badges to collect!
badge_name_X1730=December 1st, Victorian xmas
badge_name_X1731=December 2nd, Victorian xmas
badge_name_X1732=December 3th, Victorian xmas
badge_name_X1733=December 4th, Victorian xmas
badge_name_X1734=December 5th, Victorian xmas
badge_name_X1735=December 6th, Victorian xmas
badge_name_X1736=December 7nd, Victorian xmas
badge_name_X1737=December 8th, Victorian xmas
badge_name_X1738=December 9th, Victorian xmas
badge_name_X1739=December 10th, Victorian xmas
badge_name_X1740=December 11th, Victorian xmas
badge_name_X1741=December 12th, Victorian xmas
badge_name_X1742=December 13th, Victorian xmas
badge_name_X1743=December 14th, Victorian xmas
badge_name_X1744=December 15th, Victorian xmas
badge_name_X1745=December 16th, Victorian xmas
badge_name_X1746=December 17th, Victorian xmas
badge_name_X1747=December 18th, Victorian xmas
badge_name_X1748=December 19th, Victorian xmas
badge_name_X1749=December 20th, Victorian xmas
badge_name_X1750=December 21st, Victorian xmas
badge_name_X1751=December 22nd, Victorian xmas
badge_name_X1752=December 23th, Victorian xmas
badge_name_X1753=December 24th, Victorian xmas
badge_name_X1754=December 25th, Victorian xmas
-------------------------------------------------------------
badge_name_X1729=Secret Badge 1/11 - Peter & Martha Cratchit
badge_name_X1728=Secret Badge 2/11 - Belle
badge_name_X1727=Secret Badge 3/11 - Mr. & Mrs. Fezziwig
badge_name_X1726=Secret Badge 4/11 - Tiny Tim
badge_name_X1725=Secret Badge 5/11 - Fred
badge_name_X1724=Secret Badge 6/11 - Ghost of Christmas Yet to Come
badge_name_X1723=Secret Badge 7/11 - Ghost of Christmas Present
badge_name_X1722=Secret Badge 8/11 - Ghost of Christmas Past
badge_name_X1721=Secret Badge 9/11 - Jacob Marley
badge_name_X1720=Secret Badge 10/11 - Bob Cratchit
badge_name_X1719=Secret Badge 11/11 - Ebenezer Scrooge
Bambole Vittoriane da collezione
 Sei diverse
Bambole vittoriane
da collezione saranno vendute in differenti momenti del mese di
Dicembre
. Acquistale tutte per ottenere il
Distintivo extra
da collezionista!






Bambola Detective / Glamour / Bellezza / Capelli Rossi / Polizia / Soldato

Collezionista Bambole Vittoriane
Codice:

landing.view.xmas17dolls.header=Collectible Victorian Dolls
landing.view.xmas17dolls.body=Six different collectible victorian dolls are being sold at different times during December. Purchase them all to get a bonus collector's badge!
badge_name_X1711=Detective Doll
badge_name_X1712=Glamour Doll
badge_name_X1713=Beauty Doll
badge_name_X1714=Redhead Doll
badge_name_X1715=Policeman Doll
badge_name_X1716=Soldier Doll
badge_name_X1717=Victorian Doll Collector
Regali HC NUOVI!
 Abbiamo aggiunto
regali HC 100% NUOVI
in Negozio - vai a dare uno sguardo oggi!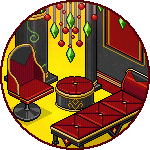 Caricati 12 Nuovi Furni
Habbo Club Bling
:
habbolifeforum.com/t49739-
Codice:

landing.view.xmas17hcgift.header=NEW HC Gifts!
landing.view.xmas17hcgift.body=We've added BRAND NEW HC gifts to the Catalogue - go and check them all out today!
Affare Stanza Strada Vittoriana NUOVO
Vicoli, viuzze e strade Vittoriane - scenario di così tante avvincenti storie, reali o di fizione. Questo Affare include un esclusivo
Negozio di Caramelle Vittoriano
!
Codice:

landing.view.xmas17street.header=NEW Victorian Street Bundle
landing.view.xmas17street.body=Victorian lanes, streets and alleyways - the scene of so many gripping stories, fact AND fiction. This bundle comes with an exclusive Victorian Sweet Shop!
badge_name_X1701=Victorian Street Bundle
Affare Stanza Sauna Finlandese
La Finlandia compie
100 anni
! Portati a casa un pezzo di Finlandia e ottieni un
Distintivo
per celebrare questa occasione con questo Affare.
Codice:

landing.view.xmas17sauna.header=Finnish Sauna Bundle
landing.view.xmas17sauna.body=Finland turns 100! Take home a chunk of Finnish scenery AND get an exclusive badge to mark the occasion with this bundle.
badge_name_X1718=Finnish Sauna Bundle
Affare Stanza Cantante di Canti natalizi NUOVO
Londra è freddissima d'inverno, ma i cori di natale in questo Affare ti porteranno un po' di allegria natalizia! Include
3 Carrozzine Vittoriane esclusive
.
Codice:

landing.view.xmas17carol.header=NEW Carol Singer Bundle
landing.view.xmas17carol.body=London is bitterly cold in winter, but the carol singers in this bundle will bring you some Christmas cheer! Contains 3x exclusive Victorian Prams.
badge_name_X1703=Carol Singer Bundle
Affare Stanza Pista da Pattinaggio sul ghiaccio NUOVO
 Indossa i tuoi
pattini
, Habbo: è il momento di mostrare la tua destrezza sul ghiaccio! Include
TRE Bancarelle di caldarroste
esclusive.
Codice:

landing.view.xmas17rink.header=NEW Ice Rink Bundle
landing.view.xmas17rink.body=Get your skates on, Habbos - it's time to show off your skills on the ice! Included are three exclusive Hot Chesnut Stalls.
badge_name_X1704=Ice Rink Bundle
Affare Stanza Salone Accogliente NUOVO
Il più accogliente fra gli accoglienti
saloni
è adesso in Negozio. Include
TRE Bulldog Inglesi
esclusivi!
Codice:

landing.view.xmas17inhouse.header=NEW Cosy Living Room Bundle
landing.view.xmas17inhouse.body=This cosiest of cosy living rooms is now available in the Catalogue. It comes with THREE exclusive British Bulldogs!
badge_name_X1702=Cosy Living Room Bundle
Carrozza a Cavalli Vittoriana RARA!
La maestria artigiana
Vittoriana
è considerata prestigiosa in tutto il mondo, e questa
Carrozza a Cavalli
non è da meno. Disponibile solo per un periodo limitato di tempo!
Codice:

landing.view.xmas17carriage.header=RARE Victorian Horse Carriage!
landing.view.xmas17carriage.body=Victorian craftsmanship is widely considered to be exquisite... and this horse-drawn carriage is no exception. Available for a limited time!
badge_name_X1705=RARE Victorian Horse Carriage
Fermaglio con Piume Dorato RARO!
Questo
Fermaglio con Piume Dorato
è fatto di oro massiccio e non verrà mai più messo in vendita. L'accessorio perfetto per l'aristocrazia!
Codice:

landing.view.xmas17goldflow.header=RARE Gold Feather Pin!
landing.view.xmas17goldflow.body=NEVER to be sold again, this Gold Feather Pin is crafted from solid gold. It's the perfect aristocratic accessory!
badge_name_X1709=RARE Gold Feather Pin
Statua del Leone Vittoriana RARA!
Un imponente centrotavola per qualsiasi paesaggio urbano, questa maestuosa
Statua del leone
è disponibile solo per un periodo limitato di tempo. Non perdere questa occasione!
Codice:

landing.view.xmas17lion.header=RARE Victorian Lion Statue!
landing.view.xmas17lion.body=An imposing centrepiece to any cityscape, this stately lion statue is available for a limited time only. Don't miss this opportunity!
badge_name_X1707=RARE Victorian Lion Statue
Music Box Vittoriano RARO
Questo affascinante e delicato piccolo
Music Box
riproduce
musica natalizia
quando viene aperto e NON verrà MAI più messo in vendita in futuro!
Codice:

landing.view.xmas17mbox.header=RARE Victorian Music Box!
landing.view.xmas17mbox.body=Never, EVER to be sold again, this charming, delicate little rare music box plays Christmas music when opened!
badge_name_X1706=RARE Victorian Music Box
Cappello a Cilindro Dorato RARO!
Sentiti parte dell'era vittoriana quando indossi questo
Cappello a Cilindro di oro massiccio
. Disponibile per un periodo limitato di tempo, non perdertelo!
Codice:

landing.view.xmas17goldhat.header=RARE Gold Top Hat!
landing.view.xmas17goldhat.body=Get the victorian 'wow' factor when you don this SOLID GOLD top hat. Available for a limited time only, don't miss out!
badge_name_X1708=RARE Gold Top Hat
Ted l'Orso LTD!
Questo
Orso
in edizione limitata
LTD
AMA abbracciare gli Habbo stanchi dopo una lunga giornata di shopping nella
Londra
dell'epoca vittoriana.
Codice:

landing.view.xmas17ltd.header=Ted the Bear LTD!
landing.view.xmas17ltd.body=This limited edition bear LTD just LOVES hugging tired Habbos after they've spent the day shopping in Victorian-era London.
badge_name_X1710=Ted LTD
Pacco Accessorio Dorato RARO v3
 NUOVO:
sette
accessori
dorati
. Ottienili TUTTI quando acquisti uno dei nuovi
Pacchi Rari Accessori Dorati
!

Codice:

landing.view.xmas17gold.header=RARE Gold Accessory Pack
landing.view.xmas17gold.body=NEW: seven gold accessories. Get ALL of them when you purchase one of the new rare Gold Accessory Packs!
NUOVI Pacchi Cappellino da festa!
 Quest'anno a grande richiesta ecco
sette NUOVI Cappellini da Festa
. Ottieni un nuovo colore a caso dal
Pacco Cappellini da Festa 2018
!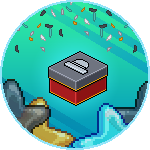 Codice:

landing.view.xmas17hats.header=NEW Party Hat Boxes!
landing.view.xmas17hats.body=This year, back by extremely popular demand are seven BRAND NEW party hats.
Get a random new colour from a 2018 Party Hat Box!
landing.view.xmas17hats.button=See the hats!
Programma
Affari Stanza e Rari Natale Vittoriano:
habbolifeforum.com/t49558-
Immagini
a tema Victorian Christmas:
habbolifeforum.com/t49413-
Raccolta
testi giochi
Natale vittoriano:
habbolifeforum.com/t49515-
Furni
Vittoriani per Habbo Natale 2017:
habbolifeforum.com/t49348-
Furni
Bonus, Cappellini Party, Accessori Oro e Corone:
habbolifeforum.com/t49504-
Sketches
Furni Habbo Natale Vittoriano 2017:
habbolifeforum.com/t49339-
Sketch
Furni Capodanno Conto alla rovescia 2018:
habbolifeforum.com/t49481-
Caricato furni
Riccio Raro
a tema Natale:
habbolifeforum.com/t49477-
Look
Cappellini Party e Dorati:
habbolifeforum.com/t49347-
Caricati 12
Look Vittoriani
:
habbolifeforum.com/t49273-
Cosa ne pensi?  Commenta qui sotto!
#Dicembre2017
#xmas17
Ultima modifica di ,Kal il Mer 29 Nov 2017 - 13:15, modificato 9 volte





Nome Habbo :

,Kal

Messaggi :

3916
Mamma mia quanta roba, promettono bene





Nome Habbo :

simone156Amico

Messaggi :

11861





Nome Habbo :

tuteletor47

Messaggi :

1701





Nome Habbo :

Voldemort33221

Messaggi :

8893
che natale ricco! 





Nome Habbo :

G101

Messaggi :

5745
Un mucchio di roba in arrivo! 





Nome Habbo :

pasquale056

Messaggi :

3066





Nome Habbo :

jholo2

Messaggi :

10830
Attendiamo che li carichino...





Nome Habbo :

patriziaBaby

Messaggi :

13390
Pagina 1 di 2 • 1, 2
---